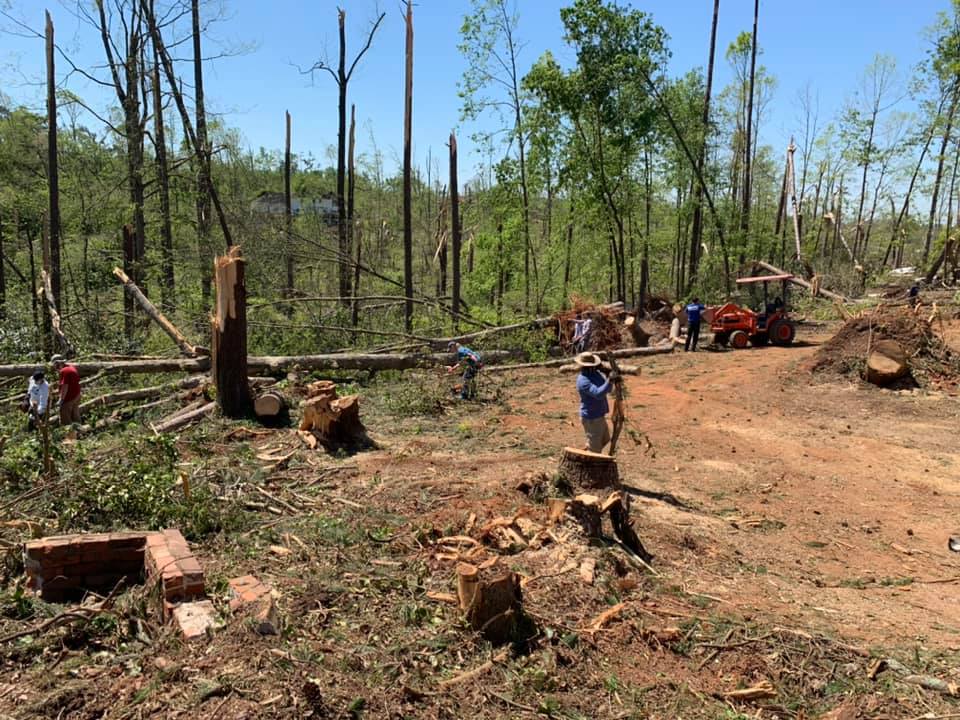 DIACONAL UPDATE CALVARY PRESBYTERY APRIL 2023
DIACONAL UPDATE CALVARY PRESBYTERY
April 2023
1. We had a great meeting on January 21 and learned more about how to minister together as deacons in our Presbytery. We met and heard from Steve Jessen who is the new MNA Disaster Relief Coordinator for the Carolinas. We have added several new names of deacons on our contact list.
2. There are 2 new opportunities to learn and to serve:
SATURDAY APRIL 15         CHAINSAW CLINIC 2.0                  9:00-11:00 am
Join us as Hudson Blough (deacon at Woodruff Road) leads us in another workshop. This time we will focus on cutting techniques and strategies for felling and bucking as well as strategies for dealing with limbs under pressure. Bring your chainsaw…you will have the opportunity to do some cutting. (Chainsaws will be provided if needed). Please bring protective gear. All deacons are invited as well as their family members and any church members can also attend.
The location is 1600 Gap Creek Road in Lyman, SC 29364. (The property is at the junction of Gap Creek Road and Apalache Duncan Road. Look for cars parked in the roadside field).
Hope to see you there!!!
SATURDAY APRIL 29         EMMANUEL UPSTATE WORKDAY        9:00am – ???
Emmanuel Upstate PCA is a bilingual, multi-ethnic mission church in Taylors. They were able to purchase an old Methodist church for their worship services. As they grow, they needed more parking and recently purchased a tract of land across from the church. On April 29, the focus will be to clear the land of debris, small trees and brush and also to demolish two old storage sheds. All deacons, church members, women and youth are invited. Please bring gloves, hats, safety lens and drinks.
Items we will need that day:
Chainsaws, sledgehammers, sawzalls, rakes, skid steers, etc.
And, of course, hard workers with cheerful servant hearts! Let's help our brethren at Emmanuel! Stay as long as you can.
Address: 6 Cason Ave, Taylors, SC.
The contact at Emmanuel is Willy Madrid 864-534-2178 or [email protected].
3. The two Carolinas have a new MNA Disaster Response Director, Steve Jessen. Steve is a Teaching Elder and lives in Stanley, NC. He will coordinate any Disaster Relief for the 11 Presbyteries in the Carolinas.
4. Our leadership team of 9 are always looking for more folks to help us out. If you would like to be on our Alert Email list, please contact us. If your church would like a short presentation of our ministry, please contact us.
Dan Ratchford
803-960-6716
Our Mission
To organize, coordinate and encourage Diaconal ministries in Calvary Presbytery.
To empower our Deacons to the work of ministry in their local church, in our Presbytery and in the PCA.
To foster diaconal relationships and the sharing of "best practices" in our churches.
To help local diaconates in developing local ministries in areas such as: homeless shelters, prisons/jails, poverty needs, senior adult needs, local pro life ministries, food kitchens, church security issues, etc.
Team Members
Dan Ratchford (Chairman)
Cal Gilvin (Secretary)
Allen Lohmann
Doug Pinkham
Bruce Piesch
Larry Smith
Billy Oates
Tom Haymon
Mike Apol
Contact Us
Dan Ratchford is a TE at Smyrna PCA in Newberry and the designated contact for diaconal matters
Call (803) 960-6716 or email [email protected]