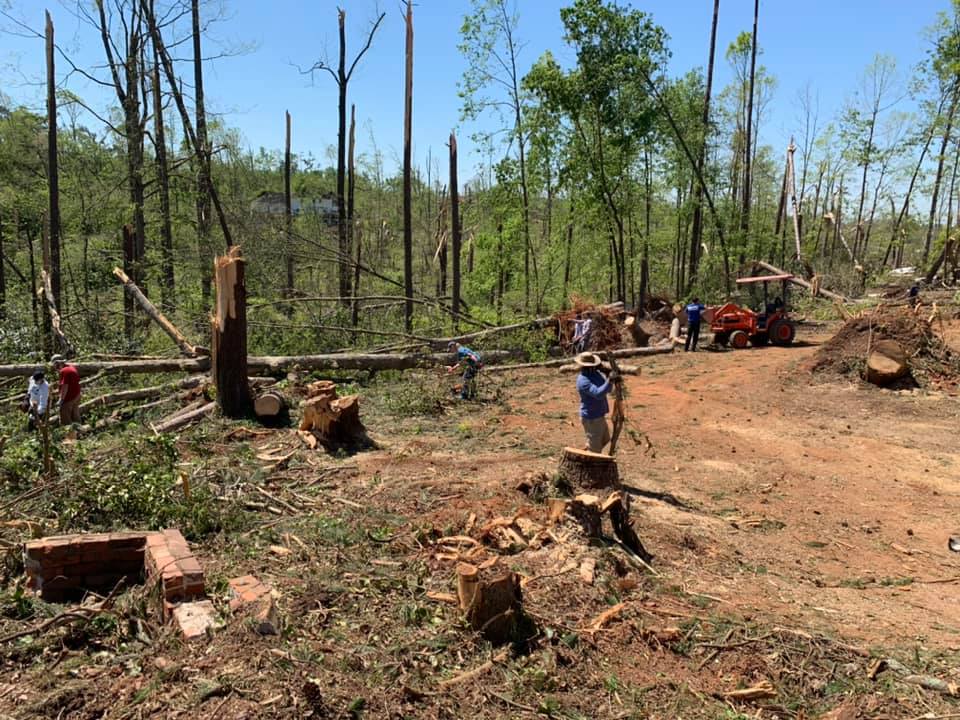 DIACONAL UPDATE CALVARY PRESBYTERY APRIL 2022
1. Our official staging area for anything disaster related is in Fountain Inn. We have an equipped trailer with tools/equipment for any local needs. It is sitting under a carport and we have a shipping container next to it to store extra materials.
2. We want to invite any/all Deacon ministries to join us on May 21 from 9-12 noon at the Calvary Children's Home, 110 Calvary Home Cir. Anderson SC 29621. See info@calvaryhome.org. Bring work clothes, gloves, hats, and water. We will have our disaster relief trailer on site for you to explore and our new Word/Deed T shirts to distribute.
3. We plan to have a chain saw training class this summer. One of our men works with chainsaws for a living…we will have practical experience in cutting limbs and trunks…bring our chainsaw and learn about cutting techniques, sharpening and safety issues. We will give you the date and location soon.
4. There is an annual Mission trip to Mullins, SC. This area of the state suffered flooding and had significant damage in the community. Our PCA church there hosts a one week mission trip each year. This year the dates are June 13-18. There is no cost!!! They feed us and board us. I have been the past two years with my church and it is a great trip.
5. Our Calvary Presbytery Word and Deed ministry leadership team always welcomes new folks to be involved. Contact me if you have a desire to help us.
6. If you have any questions or suggestions, please contact me at:
Dan Ratchford | 803-960-6716
dannylynnratchford@gmail.com
Our Mission
To organize, coordinate and encourage Diaconal ministries in Calvary Presbytery.
To empower our Deacons to the work of ministry in their local church, in our Presbytery and in the PCA.
To foster diaconal relationships and the sharing of "best practices" in our churches.
To help local diaconates in developing local ministries in areas such as: homeless shelters, prisons/jails, poverty needs, senior adult needs, local pro life ministries, food kitchens, church security issues, etc.
Team Members
Dan Ratchford (Chairman)
Cal Gilvin (Secretary)
Allen Lohmann
Will Zettler
Doug Pinkham
Bruce Piesch
Ken Pujdak
Larry Smith
Plans, Needs & Events
We have a location for our Disaster Relief equipment. Our address is 101 Case Street in Fountain Inn. This location is a commercial trucking company whose owner graciously allowed us to use some of his property to store our equipment. On this site is a shipping container for the storage of our equipment and a carport to cover our trailers (we currently have one). We also have a good deal of equipment available. We also have built two Sheds of Hope (unassembled) to be available for needs in our area. The trailer/s and equipment are the property of the Presbytery and available to meet any needs within our area.
Our goal is to have contacts with all 40+ of our churches. We have names from about 20 churches at this time. Our secondary goal is to have the churches divided into 4 regional teams and a phone network developed so we can quickly mobilize when needed.
We encourage our churches to get involved in disaster relief by going to the MNA website and learning how to build a Shed of Hope or fill Relief buckets or make hygiene kits.
Hurricane Ida Relief Efforts
We encourage our churches to visit the PCA-MNA website and learn how to prepare flood buckets, hygiene kits or even to build a Shed of Hope.
There is interest by some to travel to Louisiana and help with the relief effort that will go on for quite some time.
If interested, you must first fill out the volunteer paperwork for MNA, be approved and then you can go. Go to resources.pcamna.org to sign up.
Please contact Dan Ratchford if you are interested in going and you have signed up, so we can get a team organized.
Contact Us
Dan Ratchford is a TE at Smyrna PCA in Newberry and the designated contact for diaconal matters
Call (803) 960-6716 or email dan@smyrnanewberry.com