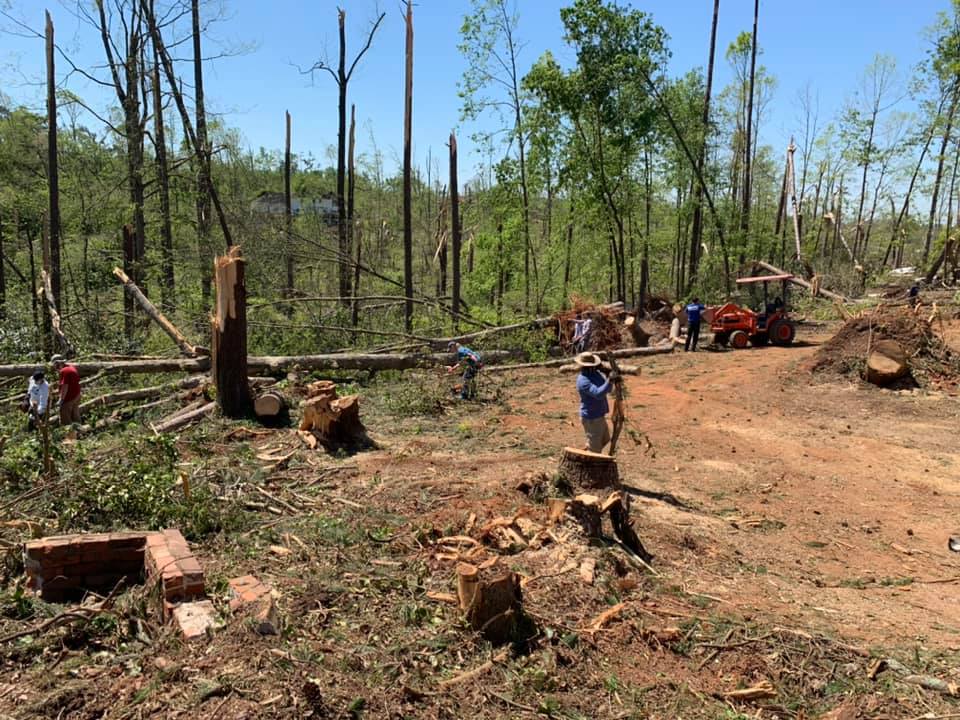 DIACONAL UPDATE CALVARY PRESBYTERY OCTOBER 2022
DIACONAL UPDATE CALVARY PRESBYTERY
OCTOBER 2022
1. Our official staging area for anything disaster related is located in Fountain Inn. We have an equipped trailer and a storage unit on site. Our address is 101 Case Street in Fountain Inn.
2. We have had several helping/work events in the past 6 months:
-we had a chainsaw training class put on by one of our deacons: Hudson Blough
-we had a workday at Calvary Children's Home in Anderson. We have another date planned for the Fall.
-we helped Antioch PCA with some downed trees in their cemetery. We had a large crew spend the morning cutting up and stacking the wood in preparation for removal.
-some of us were able to participate in the Mullins Mission Trip in mid-June to continue to help the Mullins PCA church reach out to their flood damaged community.
3. The "Word and Deed" ministry of our Presbytery wants to be available to help any of our churches in Diaconal needs…if your church has a need and not enough deacons to meet that need, please contact us.
4. This is still Hurricane season, so we are keeping a watch on the Atlantic and the Gulf but also for localized storms and flooding in our region.
5. The two Carolinas have a new MNA Disaster Response Director, Steve Jessen. Steve is a Teaching Elder and lives in Stanley, NC. He will coordinate any Disaster Relief for the 11 Presbyteries in the Carolinas. Our team will meet with him in October.
6. Our leadership team of 7 are always looking for more folks to help us out. If you would like to be on our Alert Email list, please contact us. If your church would like a short presentation of our ministry, please contact us.
Dan Ratchford
803-960-6716
Our Mission
To organize, coordinate and encourage Diaconal ministries in Calvary Presbytery.
To empower our Deacons to the work of ministry in their local church, in our Presbytery and in the PCA.
To foster diaconal relationships and the sharing of "best practices" in our churches.
To help local diaconates in developing local ministries in areas such as: homeless shelters, prisons/jails, poverty needs, senior adult needs, local pro life ministries, food kitchens, church security issues, etc.
Team Members
Dan Ratchford (Chairman)
Cal Gilvin (Secretary)
Allen Lohmann
Doug Pinkham
Bruce Piesch
Larry Smith
Billy Oates
Contact Us
Dan Ratchford is a TE at Smyrna PCA in Newberry and the designated contact for diaconal matters
Call (803) 960-6716 or email dan@smyrnanewberry.com